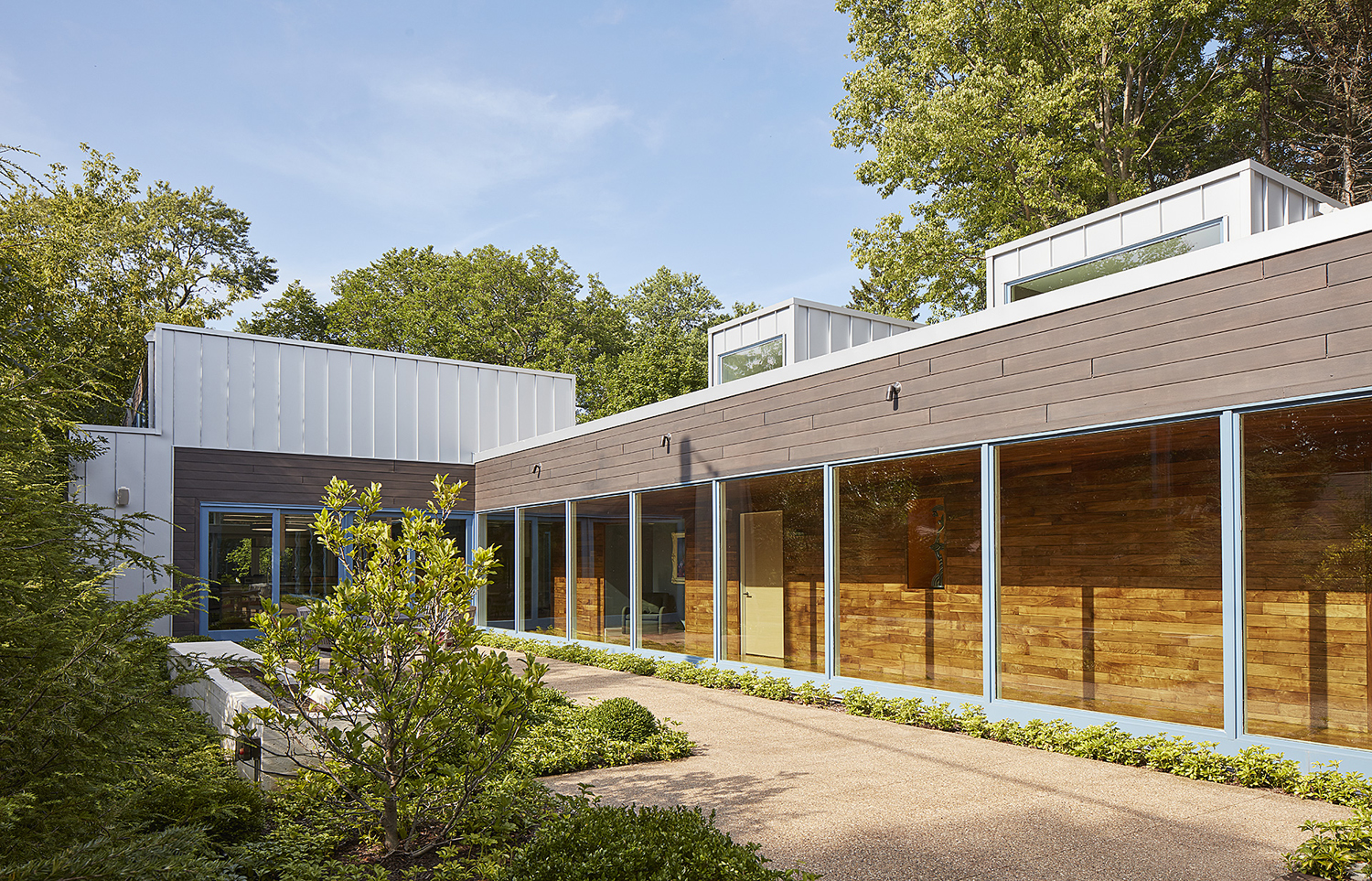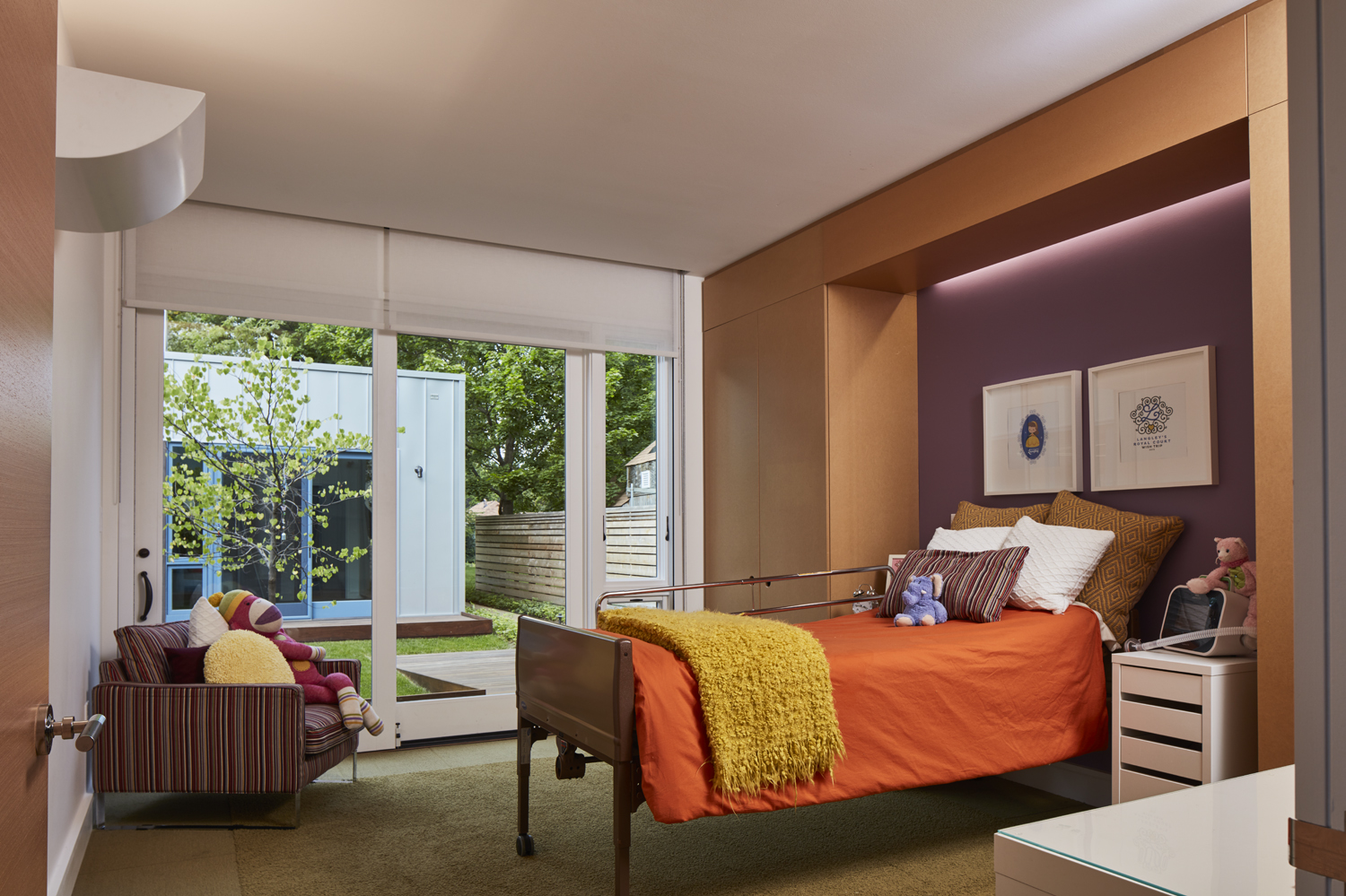 Courtyard Garden
"We want spaces where we can gather centrally as a family." It's not an unusual request, but this family of five includes two daughters who rely on wheelchairs. To create spaces that promote connection for everyone, we gave special attention to accessibility, sensory experiences, and year-round views into a series of courtyards.
The garden's unique design makes it easy and enjoyable for the family to spend time together. A low wall at the front entrance is a cheerful place for the girls to wait for their brothers' bus after school. A fountain with shallow basins is an audible invitation to soak hands and feet. The small lawn and tree in the girls' courtyard are fully accessible with ipe ramps and decks at every door to assure a smooth, dry transition from inside to outside. The family gathers around a table and fireplace in the back courtyard. Two large rain gardens in the front and back yards capture water throughout the site with plants that can survive both inundation and drought.
This garden won an ASLA Award and is featured in this video by Dwell Magazine.